New Brisbane Restaurant Manager job available with Alemré
Our Fun Dining Mexican Restaurant, Mucho Mexicano, is looking for an experienced hands-on Assistant Restaurant Manager for an immediate start at its Southbank Location. The ideal candidate will have a minimum of 1-years experience in a similar role and is interested in growing their career in hospitality. The position will include varying shifts including days, nights and weekends.
About Us
With an obsession to create memorable restaurants and bars, the Alemré Group is passionately committed to its craft. Having extensively researched all things hospitality and understanding the processes to create great venues, the Alemré Group champions a high volume customer-focused approach, where customer service and value for money are pivotal.
As a company, we are growing, both in size and popularity, with some amazing projects planned for 2022 and beyond!
To learn more about Alemré visit our About Us page.
What's in it for you?
Competitive Salary
Flexible rostering
Great work-life balance
Career progression
Discounted parking 5 days a week
Discounted dining across the Alemré Group
Staff Meals
Great team environment
Progressive industry practices
Expanding Hospitality Group in Brisbane
Responsibilities
Rostering
Staff Management
Training and recruitment
Implementation of Company Procedures
Inventory control
Weekly KPI management
Event Execution
Maintaining records of stock levels and financial transactions
Conferring with customers to assess their satisfaction with meals and experience
Answer calls, emails and general queries on service
Cocktail Skills Desirable
Requirements:
Minimum 1 Years experience in a similar role
Excellent customer service skills
Experience with Cost management
Experience in working towards KPIs
Strong Leadership attributes
Hands-on Management Style
Extensive Food and Beverage Knowledge
Menu Development Skills
Prior experience in planning and executing events
Weekend and night availability is a must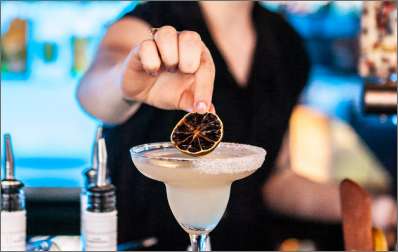 For more information on Mucho Mexicano, visit the website here
If this sounds like the opportunity you were waiting for, hit apply now!
Salary is indicative of ability and experience.
References are essential in order to be considered for this position.
Only suitable applicants will be contacted for interviews.
We look forward to hearing from you!
Let the fun times roll at Alemré.